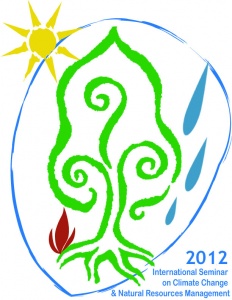 The seminar is designed for international natural resource managers with a professional interest in climate change issues who wish to participate in an engaging, interactive, and highly informative training and field study program. Attendees will learn about assessment, monitoring, adaptation, and mitigation practices for managing natural resources in the face of climate change and its potential effects on natural resources, and will be introduced to policy and technological developments in carbon markets and offsets. Through field site visits, class and field instruction, guest lectures by a variety of recognized experts, participant presentations and facilitated discussions, the participants learn about assessing the likely impact of climate change on natural systems, alternative land management techniques, institutional responses, adaptation strategies, and mitigation measures for responding to the impacts of climate change. While exchanging ideas and experiences with colleagues from around the world, the Seminar's intent is to foster a vigorous intellectual exchange of ideas and management practices that can be applied in the participants' home countries.
The seminar is coordinated by ICE of UC Davis, in collaboration with the Office of International Programs of the United States Forest Service. The seminar is taught and coordinated by Director Jim Quinn, Managing Director Karen Beardsley, and Research Scientist Jim Thorne.The seminar is conducted with cooperation by the United States Forest Service, as well as other Federal and State agencies, non-governmental organizations, and non-profit agencies. Approximately 27 participants are selected to attend the seminar program.
The seminar is based in Davis, California, but starts with participants flying into Washington, D.C. and includes field visits to Lake Tahoe, California and surrounding areas near Davis, California.
This webpage is a resource for past and present seminar participants to reference helpful climate change-related resources which should help prepare participants for curriculum and discussion. Please see attachments for recommended reports, studies and articles. For more information regarding this course, please contact: climateseminar@ucdavis.edu. Thank you for your interest.